Small Kitchen Organizing Idea
I came across this wonderful idea for people with limited counter space that I wanted to share with all of you!
I purchased four of the rails in black as well as a four wire baskets and two caddies. After laying it all out on the counter the entire rail system measured out to 7.5 feet. Each rail can lock into the next rail so your can create the look of one seamless wall organizer.

First be sure to find the studs in your wall. My husband helped me out with this part and after way too many stud finder jokes the hardware was up. I didn't worry too much about spacing the hardware, even though they are beautiful pieces on their own. I love it when screws aren't exposed. Am I the only one that buys a piece based on that? Once all the baskets were up the focus would be on what was in them and not on the mounting hardware. It was much more important to have the hardware screwed into the studs.

I was putting baskets up at the same time as the rails. I'm not very patient and kept using the excuse that I had to secure the hooks first.
After everything was secured and hooked on I added the various baskets and caddies. One basket holds cooking supplies and is situated right next to the stove. The next basket holds sugar and coffee.
Next to the sugar and coffee basket is a caddy. They are meant for utensils but I purchased two of them and placed them right in front of the outlets which I'm happy to hide.
Inside one caddy is my cell phone and charger. Inside the other is my husbands. When we need to charge our phones we just slide the caddy over and plug them in.
After that is another basket with tea bags and a plant (fake of course). The baskets slide back and forth on the hooks. I purchased extra hooks in case I ever want to hang something like scissors, kitchen utensils or even a dishtowel.
The final basket was a last minute discovery. Each basket comes with a tray on the bottom. A very heavy removable tray! I took the tray out of this basket and it has become the drying rack. My home is still in the sippy cup phase so there is always a lid or cup drying on the counter. They fit perfectly in this basket and dry much quicker since they are not on a slightly damp towel anymore. I never like the look of the typical large drying rack. They always became a dumping ground for me.
Since this system is supposed to keep me neat and organized I'm thinking of drafting a kitchen agreement. If an item is too heavy or large to fit in the drying basket I have to immediately put it away. If an item is not meant for any of the other assigned baskets it has no right to be on the counter. If your cell phone is charged put the charger back in the caddy.
The Fintorp rail and baskets have been up for about a week now. The new system is definitely working. Here is the before and after…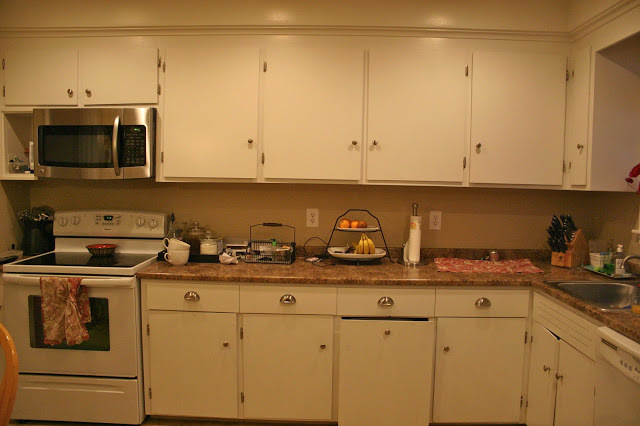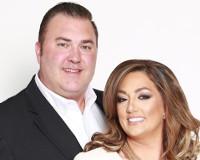 Author:
John and Ashley Lazosky
Phone:
702-281-1198
Dated:
June 10th 2015
Views:
1,462
About John and Ashley: We are the Broker/Owners of Vegas Homes and Fine Estates. We are proud to say we have a combined 22...