Nov 10 2015 12999 1
Mortgage Rates Today – Should I Lock Today's Rate?
November 10, 2015: Mortgage markets changing today's mortgage rates
CURRENT MORTGAGE RATES NEWS
Today's mortgage rates are lower.
This morning, October Import Prices declined 0.5% from September, below the consensus for a decline of just 0.1%.
In a volatile mortgage market, current mortgage rates can change multiple times during the day.
As a mortgage rate shopper, it's important to know when today's rates are changing. This is because, when mortgage rates change, mortgage lenders will not honor rate quotes which have not been previously "locked".
To lock today's mortgage rates, then, be sure to commit with your lender before current rates begin to move. Whether you're trying to lock a purchase or a refinance loan, the market waits for no one.
Click to see today's rates (Nov 10th, 2015)
ABOUT TODAY'S MORTGAGE RATES ANALYSIS
Today's mortgage rate analysis is based on live mortgage-backed securities (MBS) pricing provided by MBSQuoteline, a real-time mortgage market data service available to loan officers, real estate agents, and other finance professionals.
The MBS data supplied by MBSQuoteline is the same market data used to formulate current mortgage rates by the nation's mortgage lenders.
The chart at top depicts today's Fannie Mae mortgage bond pricing. Fannie Mae bonds are linked to conventional mortgage rates which include mortgage rates for programs such as the Home Affordable Refinance Program (HARP 2.0), the 3-percent down Conventional 97 loan, the HomePath mortgage program, and others.
MBS prices are inversely related to today's mortgage rates. When bond prices rise, mortgage rates sink. In general, a twenty-five basis point change in MBS pricing -- up or down -- leads to a 0.125 percentage point change in mortgage rates.
Note that the chart above does not depict the path of today's Ginnie Mae mortgage bonds, although Ginnie Mae bonds and Fannie Mae bonds tend to move in similar directions.
Ginnie Mae bonds correlate to today's mortgage rates for FHA loans, such as the FHA Streamline Refinance, which are insured by the Federal Housing Administration; VA loansguaranteed by the Department of Veterans Affairs; and USDA loans guaranteed by the U.S. Department of Agriculture.
WHAT ARE MORTGAGE RATES *RIGHT NOW*?
Mortgage rates change all day, every day. The mortgage rates you get from your bank "now" won't be the same rates you get from your bank in an hour. Be smart when you shop. Compare multiple lenders and get your best deal.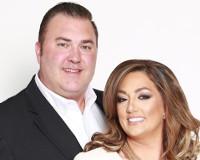 Author:
John and Ashley Lazosky
Phone:
702-281-1198
Dated:
November 10th 2015
Views:
196
About John and Ashley: We are the Broker/Owners of Vegas Homes and Fine Estates. We are proud to say we have a combined 22...