MOVE TO LAS VEGAS
30 Reasons To Move To Las Vegas
There's more to do in Sin City than gamble—much, much more.
1. Yes, There Is Hockey in the Desert
Source: Flickr user crazyad0boy
If you think a little thing like being located in the desert is going to stop this city from having a professional hockey team, you're incorrect. The city is the home of the Las Vegas Wranglers, part of the Pacific Division in the Western Conference of the ECHL, the foremost professional development league for both the American and National Hockey Leagues.
2. One of the Great Engineering Wonders of the World
Source: Laura Woods
Located just 35 miles from central Las Vegas is the world famous Hoover Dam. Rated by the American Society of Civil Engineers as one of America's Seven Modern Civil Engineering Wonders, this National Historic Landmark is certainly a sight to see.
3. Le Thai
Source: Le Thai Facebook Page
Enjoy delicious Thai food at this tiny little no-frills joint, located a comfortable block away from the touristy Fremont Street Experience. It's so popular there's often a line out the door. Be prepared to taste your favorite dishes in a whole new way, as you'll actually be served the authentic version, not the American-style adaptation.
4. Animalistic Entertainment
Source: Las Vegas Zoo Facebook Page
One of the city's wildest attractions is actually a 15 minute drive from the strip. The Southern Nevada Zoological-Botanical Park, otherwise known as the Las Vegas Zoo, offers three acres of land filled with more than 150 exotic plants and animals. Don't worry, unlike the animals running around Las Vegas Boulevard, the cute little wallabies, talking parrots, chimpanzees, and friends won't bite.
5. Hot N Juicy Crawfish
Source: Hot N Juicy Crawfish Facebook Page
Yes, it's a bit of a chain, but it's so good that the two Las Vegas locations are actually less than a mile apart. Hot N Juicy Crawfish is a seafood lover's dream, serving all your fishy favorites like raw oysters, king crab, lobster, crawfish, and more in an addictive, delectably juicy manner.
6. Las Vegas Motor Speedway
Source: Flickr user Brian.Neudorff
Want to live the fast life in Vegas? Head to the Las Vegas Motor Speedway. Home to the NASCAR Cup Series and countless other racing events, the 1,600 acres of road courses are straight from the wildest fantasies of any race car enthusiast.
7. Gamble As Soon As You Land
Source: Flickr user Alaskan Dude
Conveniently situated right in the city center, McCarran International Airport is literally right there when you need it. The fifth busiest airport in the country and the 10th busiest in the world, it offers flights to pretty much anywhere you could ever want to go. As an added bonus, the airport probably has more slot machines than seats, so gamblers will never be bored when a flight delay slows down their plans.
8. Nobu Las Vegas
Source: Nobu Las Vegas Facebook Page
Las Vegas is home to not just one, but two locations of arguably the world's snazziest sushi restaurants. When you're feeling like getting all fancied up for a big night on the town, head to celebrity Chef Matsuhisa's spot at the Hard Rock Hotel or go all out and become one with the tourists dining at the newest Caesar's Palace haunt.
9. The Strip
Source: Laura Woods
As a local, it's your obligation to roll your eyes and complain about the never-ending tourist parade that is the Las Vegas Strip. While it may be expensive, crowded, and a bit dirty, you know you love secretly love it. Really, what's cooler than having the world's biggest adult playground just a cab ride away from your front door?
10. Be a Bowling Aficionado
Source: Station Casinos Facebook Page
Whether you're looking for a fun family activity or into the game on a more professional level, the city is filled with opportunities for bowlers of all ages. Not only are there countless locations where bowling is not only acceptable, but encouraged at 3am, it's also home to the World Series of Bowling.
11. Ride a Hog at BikeFest
Source: Las Vegas BikeFest Facebook Page
Want to show off your Harley to a crowd that will really appreciate it? Head to the annual Las Vegas BikeFest, held in October of each year. Spend four days partying like a biker, while enjoying events like the Wet T-shirt Contest at Las Vegas Harley-Davidson and cruising around Vendor Village. Even if you're not a biker, attend BikeFest and spend four days living the life of a party-hardy biker.
12. The Orleans Arena Is Mind Shattering
Source: Flickr user fasteddy760
Ranked No. 1 in the country for spots of its size by Venues Today Magazine, the Orleans Arena has room for 9,500 visitors, hosting more than 200 events per year. Whether you're into Carrie Underwood, Disney Live, NCAA basketball tournaments, or more of a motorsport fan, this multi-purpose arena serves up a little something for everyone.
13. Just Go to Fido Friendly Parks Already
Source: Flickr user Dakota Kingfisher
Living in Sin City isn't just fun for people; it's also a walk in the park for four-legged furry friends, literally. The city's five dog parks—All American Park, Barkin' Basin Park, Centennial Hills Park, Charlie Kellogg and Joe Zaher Sports Complex, and Children's Memorial Park—serve as a place for man's best friend to get outside, enjoy some exercise, and meet some new doggy friends.
14. Bratalian Neapolitan Cuisine Is the Only Italian Food Worth Eating
Source: Bratalian Facebook Page
Enjoy a little piece of Italy right in Henderson, NV. Declared a "Neighborhood Gem" by OpenTable diners, here you can dine on fresh, authentic Italian fare in a cozy little bistro setting.
15. Vegas Does Mardi Gras Right
Source: Flickr user L. Richard Martin, Jr.
Why bother heading to New Orleans when Vegas hosts its very own version each April? Fremont Street Mardi Gras indoor street party, located in downtown Las Vegas, offers revelers the chance to drink, dance, and be marry, recreating the famous annual Southern event.
16. There Is Always a Place to Skateboard
Source: Flickr user thefixer
Don't worry about getting run off the sidewalk by a skateboarder in Vegas, as they have much better places to show off their skills. The city's nine skateparks offer a place for beginner to advanced skaters to gather, show off their moves, and practice even cooler ones.
17. Catch a Flick at the Las Vegas Film Festival
Source: Las Vegas Film Festival Facebook Page
Movie buffs from around the globe gather at the annual Las Vegas film festival to screen films, enjoy celebrity interviews, attend panel discussions, take part in a screenplay competition, go to red carpet parties, and more. Head to the LVH each year to schmooze with fellow filmmakers and movie lovers and enjoy a preview of hot films ready to hit theaters in the upcoming year.
18. There Is a Reason Herbs and Rye Does Classic Cocktails
Source: Herbs and Rye Facebook Page
When Las Vegas natives want a classic cocktail, they head straight to Herbs and Rye. This classy little restaurant feels like a step back in time, with elegant décor and gracious wait staff. Known for serving a variety of delicious fare, from steaks to flatbreads, this snazzy spot is also known for its famous happy hour specials.
19. Never Run Out of Golf Courses
Source: Flickr user danperry.com
Whether you're a new golfer just starting to learn the sport or a skilled pro, Vegas has golf courses to fit any experience level. Choose from more than 20 world-class golf courses, like the Las Vegas Paiute Golf Resort, Siena Golf Club, Country Club at Wildhorse, and more.
20. All the Cirque du Soleil You Can Handle
Source: Flickr user Prayitno
As one of the most popular entertainment companies of our time, people flock to Cirque du Soleil shows when the tour hits their town. As a Las Vegas resident, you have the luxury of seeing countless Cirque shows whenever you please. Current residencies on the Strip right now include Mystère, Criss Angel Believe, KÀ, Michael Jackson One, "O", the Beatles LOVE, Zarkana, and Zumanity.
21. Take a Dip in Lake Mead
Source: Flickr user Wouter Kiel
Located just 30 miles from Las Vegas, you can enjoy year-round entertainment at Lake Mead National Recreation Area. This natural beauty is great for boating, hiking, fishing, and taking in the serenity of nature at its finest.
22. Be a Spectator at World Series of Poker
Source: Flickr user Kaloozer
You don't have to be a winning poker player to attend the World Series of Poker, held annually in Vegas. On the big day, simply head over the event and watch for free. Tickets are available on a first-come, first-served basis, so get there early!
23. Enjoy the Sweetest Sounds of Vegas
Source: Las Vegas Philharmonic Facebook page
Voted the Best Performing Arts Group in 2013 by the Best of Las Vegas poll, the Las Vegas Philharmonic is the largest arts organization in Nevada. Head to the Smith Center for the Performing Arts to experience one of their 10 concerts this season.
24. This Comfort Food Is Better Than Your Grandma's Cooking
Source: Ogden's Hops and Harvest Facebook page
For perhaps the best farm-to-table comfort food in all of Las Vegas, stop by Hops and Harvest in Summerlin. Feast on favorites like grilled cheese bites, mini burgers, and butterscotch pudding. Wash it all down with craft beer, tap wine, and handcrafted cocktails. Be sure to make a reservation, as this hot spot fills up fast.
25. Celebrate Local Artists at First Fridays
Source: Las Vegas First Fridays Facebook Page
Celebrate local artists on the first Friday of each month in the Arts District of Downtown Las Vegas. This family-friendly event is free to the public and consists of local Las Vegas artists displaying and selling their work, food trucks, live music, entertainment for kids, and much more.
26. The Welcome to Las Vegas Sign
Source: Laura Woods
True, this is a major tourist attraction, but it's also a little piece of history. Everyone in the world recognizes and loves the "Welcome to Las Vegas" sign, so use having it in your hometown to your advantage. Take your holiday card photos here, impress guests by taking them past it on their way from the airport, and drive by it when you need a little reminder that you live in the most fun city on Earth.
27. You'll Never Want for a Taxi
Source: Flickr user Moyan_Brenn
With the exception of NYC residents, most cities suffer a severe cab shortage, making it difficult to get around without hopping behind the wheel. Vegas does not have this problem. Enjoy a fun night out, then hail a cab to get home safely and soundly.
28. Play a Game of Spot the Celebrity
Source: Flickr user Cliff
If you're a faithful People Magazine and US Weekly reader, you'll love the celeb-friendly Vegas scene. From celebrity golf tournaments to star-studded poker events to pool parties hosted by your favorite famous faces, there's never a shortage of star power in Las Vegas.
29. Get Your Sunshine Here
Source: Flickr user Sean MacEntee
Okay, maybe not every day is sunny, but 85 percent of them are! With an average of 3,825 hours of sun per year and 210 clear, sunny days, it's pretty much impossible to not be in a good mood in this city.
30. Las Vegas Is a Tech Hotbed
Source: Flickr user @cdharrison
Not only did Zappos recently move its headquarters to the city, but CEO Tony Hsieh is investing $350 million into the city over a five-year period to revive its business district. A portion of the fund will be allocated to small businesses, education, and entrepreneurs, providing an incentive to start companies in the city. Perhaps Vegas will become the new Silicon Valley?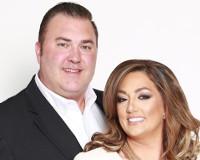 Author:
John and Ashley Lazosky
Phone:
702-281-1198
Dated:
May 20th 2015
Views:
145
About John and Ashley: We are the Broker/Owners of Vegas Homes and Fine Estates. We are proud to say we have a combined 22...