Aug 23 2016 12999 1
4 Insider Tricks to Sell Your Home Before the Holidays
With Halloween just a couple of weeks away, that can only mean one thing: The holiday season is right around the corner. Before you know it, stores will be brimming with candy canes and Christmas trees—a sure sign the most wonderful time of the year is here.
Of course, if you've got a home to sell, all that holly-jolly can look a whole lot like panic. The holidays are crazy enough without throwing open houses and last-minute showings into the mix!
But here's a reason to breathe a sigh of relief: Buyers are motivated by the impending holiday season too! According to the National Association of Realtors, 36% of home sales last October were on the market for less than a month.
If other homeowners can do it, you can too! Sell your home in the St. Nick of time with these simple tips.
Accentuate the Positive
Staging spotlights your home's best features while downplaying its problem areas. It starts with cleaning and decluttering and can include painting and rearranging furniture among other tasks. The goal is to create a welcoming environment that's easy for buyers to see as their own.
You can hire a professional stager or do it yourself. Either way, it's well worth your time and money. A recent study by the Real Estate Staging Association found that homes that were staged before being listed sold in an average of 26 days. That's 87% faster than those that sat on the market for several months before being staged!
Use Knockout Photos
Today's buyers rely heavily on the Internet in their search for the perfect home, and photos play a big role in capturing their attention. According to the Wall Street Journal, photos are the first thing buyers go to in the MLS listing and where they spend most of their time.
That's why it's important to put your best face forward. Save your smartphone camera for family snapshots. This job calls for a professional—preferably with a wide-angle lens! Schedule your photo shoot for a time of day when the sun casts the perfect light on your home, and make sure every room looks catalog-ready.
Price It Right
This is no time to put your emotions in the driver's seat. If you really want to move the needle, you've got to price your home to sell. It doesn't matter how much you paid for it eight years ago or what you owe on your mortgage. Your home is worth what buyers will pay, plain and simple.
Price it too high, and buyers will pass it up without ever stepping through the door. Price it too low, and you'll give it away to the first person who makes an offer. Work with an experienced real estate agentto find a happy medium so you don't lose time or money. Your agent can help you set a competitive price by comparing recent sales of homes in your area.
Hire a Mover and Shaker
Don't waste your time on an agent who only sells a handful of homes a year. It takes more than a sign in your yard to sell your home fast. You need a pro with a plan, and a short deadline calls for the best in the business!
A true pro knows there's strength in numbers and brings a creative mind and a miles-long contacts list to expose your home to as many buyers as possible. Look for a high-octane agent who closes a minimum of 35 home transactions per year and has at least four years of real estate experience.
With the right agent, you can get top dollar for your home, even when time is short. If you're looking for the best of the best in your area call us today!! 702-874-8555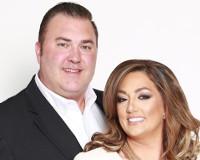 Author:
John and Ashley Lazosky
Phone:
702-281-1198
Dated:
August 23rd 2016
Views:
101
About John and Ashley: We are the Broker/Owners of Vegas Homes and Fine Estates. We are proud to say we have a combined 22...