4th Of July Safety Tips
With the 4th of July being right around the corner - here are a few tips that can help make your celebration not only memorable but safe too!
Fireworks

Do not mix the use of fireworks and alcohol.

Never give fireworks to small children and always follow the instructions on the packaging.

Keep a supply of water close by as a precaution.

Make sure the person lighting fireworks always wears eye protection.

Light only one firework at a time and never attempt to relight "a dud."

Store fireworks in a cool, dry place away from children and pets.

Never throw or point fireworks toward people, animals, vehicles, structures or flammable materials.

Stay at least 500 feet away from professional fireworks displays.

Leave any area immediately where untrained amateurs are using fireworks.
Celebratory gunfire

Celebratory gunfire can be dangerous, as there is no way to control where the bullet will come down. Several people have been injured in recent years by falling bullets.
Officials are reminding revelers that it is illegal to shoot firearms into the air.
Pet safety

Leave pets at home and safely indoors during fireworks displays and celebrations.

Feed and walk dogs early, before fireworks begin, then settle in for the evening.

Provide a "safe room" complete with water bowl, familiar background radio/TV noise, and escape-proof ventilation (no open windows).

Never leave pets outdoors, tied in yards, or alone inside vehicles (even with the windows cracked).

Take cats indoors to safeguard against the dangers of alternate sheltering (like under engine hoods)
Boating safety

All children should wear a personal floatation device while on a boat.

Personal floatation devices should be readily accessible to all occupants of a boat.
Hope that everyone has a safe and joyous 4th of July celebration!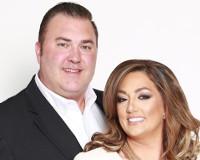 Author:
John and Ashley Lazosky
Phone:
702-281-1198
Dated:
July 2nd 2015
Views:
308
About John and Ashley: We are the Broker/Owners of Vegas Homes and Fine Estates. We are proud to say we have a combined 22...